This book presents the true grammar and orthography of the K'eqchi' Mayan Language of Guatemala.​​​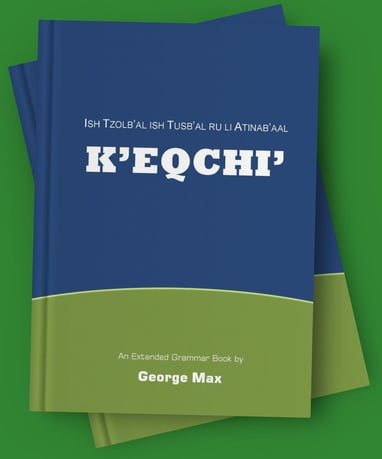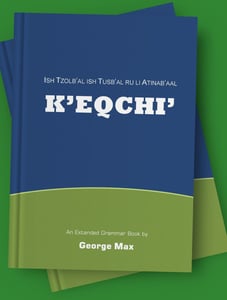 IMPORTANT: Delivery only by Email upon payment with PayPal! Only available in PDF format!​​ Formatted for printing in Letter Size paper.
"You will learn to read and write K'eqchi' correctly and concisely in no time. It is the complete learning resource for English speakers who want to study K'eqchi' grammar in their own language.
It is also a valuable reference resource for linguists and students alike currently researching or studying this Mayan language in Guatemala."
An Extended Grammar Book ​​​​by George Max​​​​​
Mark Twain
EB' LISH C'ULUM AJ TOM SOYER
Aj Tom Soyer na wulak chirruu ish b'eninkil rib'. Naq chijunileb' tyokheb' chi cuaark, aj Tom na elelik sa' k'ojtyiin re ish tawb'al eb' lish looy. Aan, aj Ben ut aj Jock enkesh sahob'resii eb' lish tyuam. Enkheb' sic'ok anum, enkheb' b'ekok chaab'il echej, ut enkheb' shik sa' li nimha' Misisipi chi numshik, chi chapok car ut chi cuaark rub'el eb' li chahim...
IN SPANISH / SA' CASHLAN AATIN
GLOSSARY OF K'EQCHI' NOUNS
IN ENGLISH / SA' INGLISH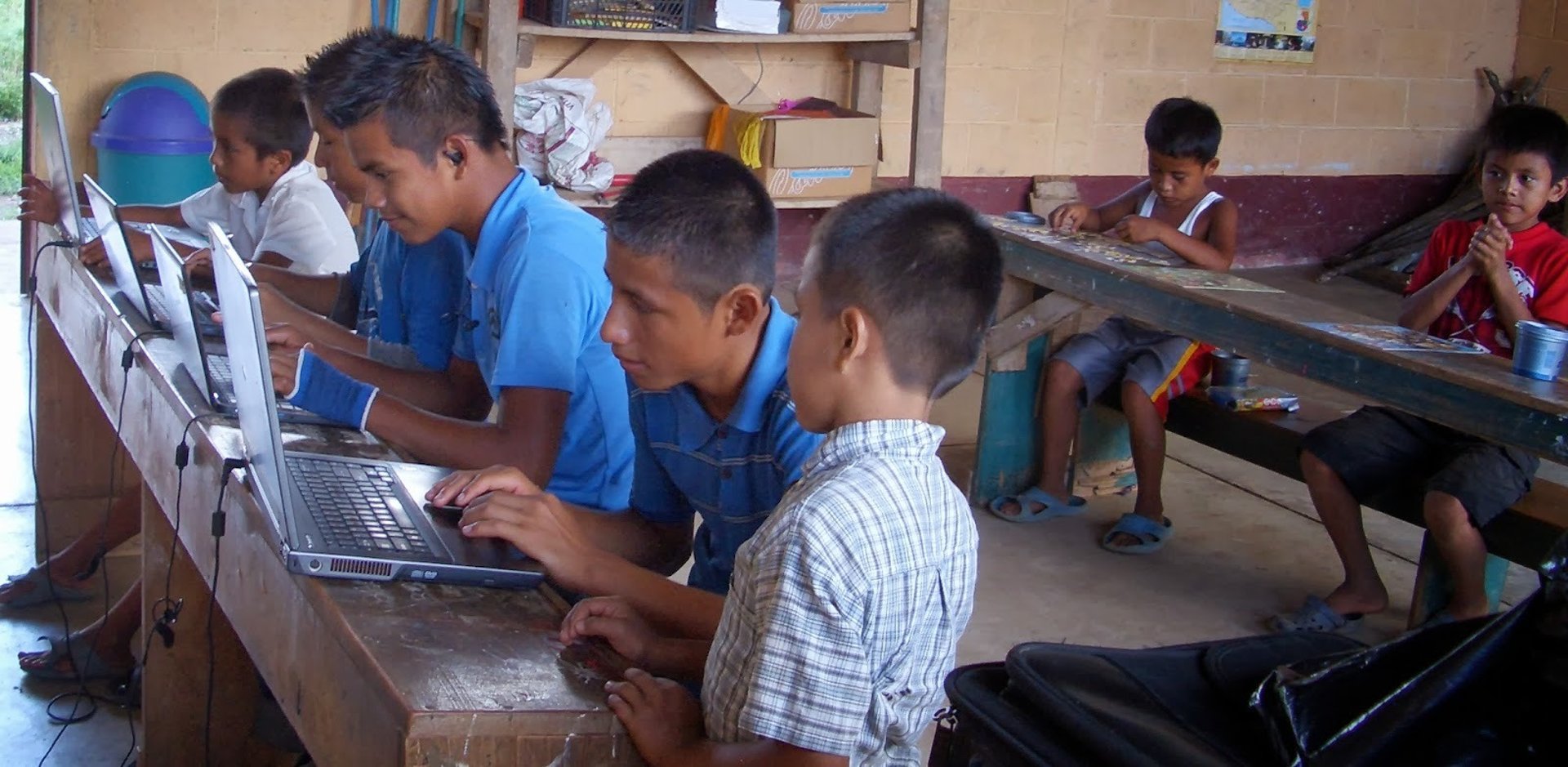 LAO LI POYANAM AJ K'EQCHI'
SAQI SAQB'ACH UT EB' LI KWUQUB' CHI MET'
EB' LI OSHIB' CHI CH'INA CUYAM
LI CH'INA ISHQA-AL LI CAQ ISH B'ATALAL
Aajel ru la teenk' re naq eb' li cooc'al cuanqeb' eb' lish c'ulub' re tzoloq